VHV is the name to trust in a wide range of industries
Innovative conveying technology from Hörstel, Germany
Our modular system offers impressive solutions for conveying a huge variety of materials in many industries.
Our long experience, highly qualified employees and the constant improvements made to our VHV systems offer a steady stream of new product innovations.
Our systems have been deployed worldwide by many different businesses in the Industry for bulk freight and piece goods.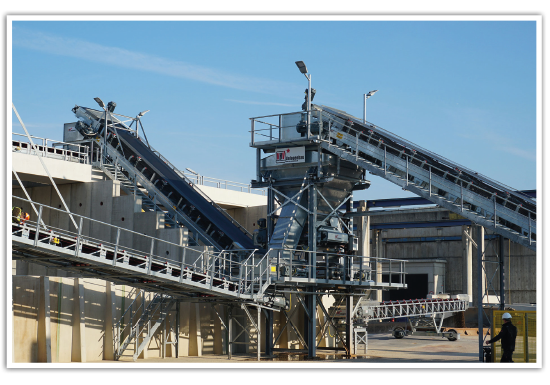 VHV Anlagenbau GmbH
Industry for cement / lime / gypsum
Find out more about our impressive range of past projects
A picture is worth a thousand words. And a moving picture many more than that.
VHV FlatFeeder in use at a ready-mixed concrete plant
Concrete industry – VHV cover belt conveyor with vertical bend
Recycling and processing plant