What we can do for you
Learn about our reference projects.
Our core business is the planning and construction of made-to-measure conveyor systems. Throughout the services we offer, you benefit from the long experience of our seasoned team. As a mid-sized company, we're agile enough to implement your order rapidly and to your exact requirements. We assign you a personal project manager who advises you about all the key areas of your conveyor system – from your enquiry to implementation.
Our broad service portfolio includes a full set of consulting and planning services utilising professional 3D laser scanning as well as the installation and setup of your specific system. We utilise only the highest quality materials for your project, plus the very latest technologies and a team of highly qualified employees specialising in custom systems.
We give you full support in each project phase, and our professional project management team ensures reliable planning every step of the way. The result is an efficient, durable turnkey conveyor system that is designed and built to your exact requirements.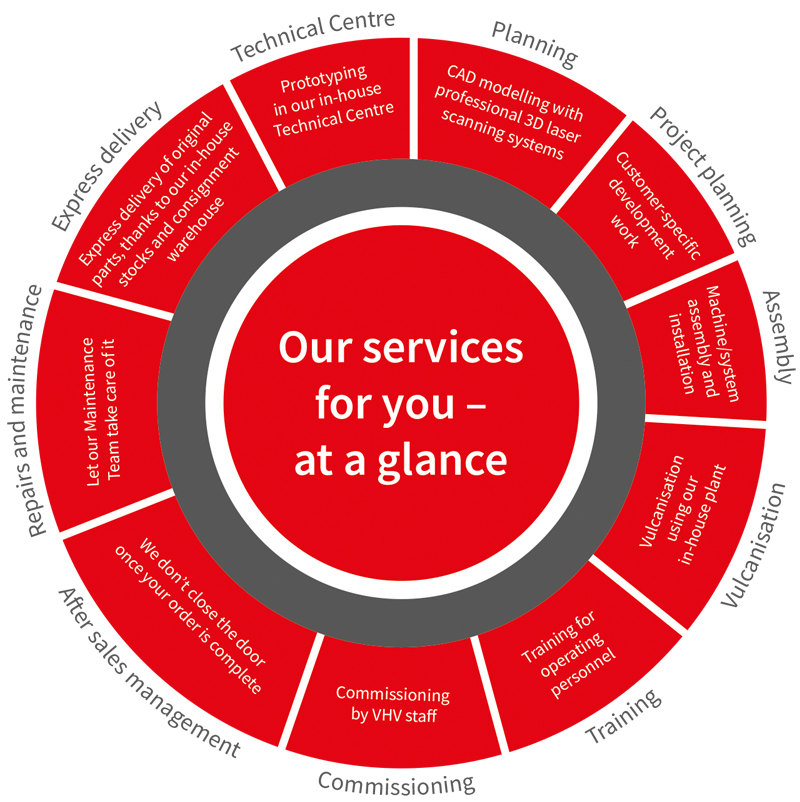 We can help you realise your project. We're at your service!