Receive, buffer and batch above floor!
Whether truck, wheel loader, excavator or crane: VHV's FlatFeeder is an innovative receiving station and belt conveyor at the same time, enabling the receipt, buffering and metering of bulk freight with a grain size of up to 40 (60) mm.
Even if the discharge conveyor stands still, the feeder's top part is able to take up an entire truckload of approx. 22 m³. Actually, if the material alters various times, VHV's conveying technology conveys the bulk freight into the production area without causing any mixtures – and always in the right quantity: starting at 40 up to more than 400 m³/h.
Here are the reasons for you to go for the commercial alternative to the basement including underground bunker.
Find out, how you can benefit from VHV's FlatFeeder.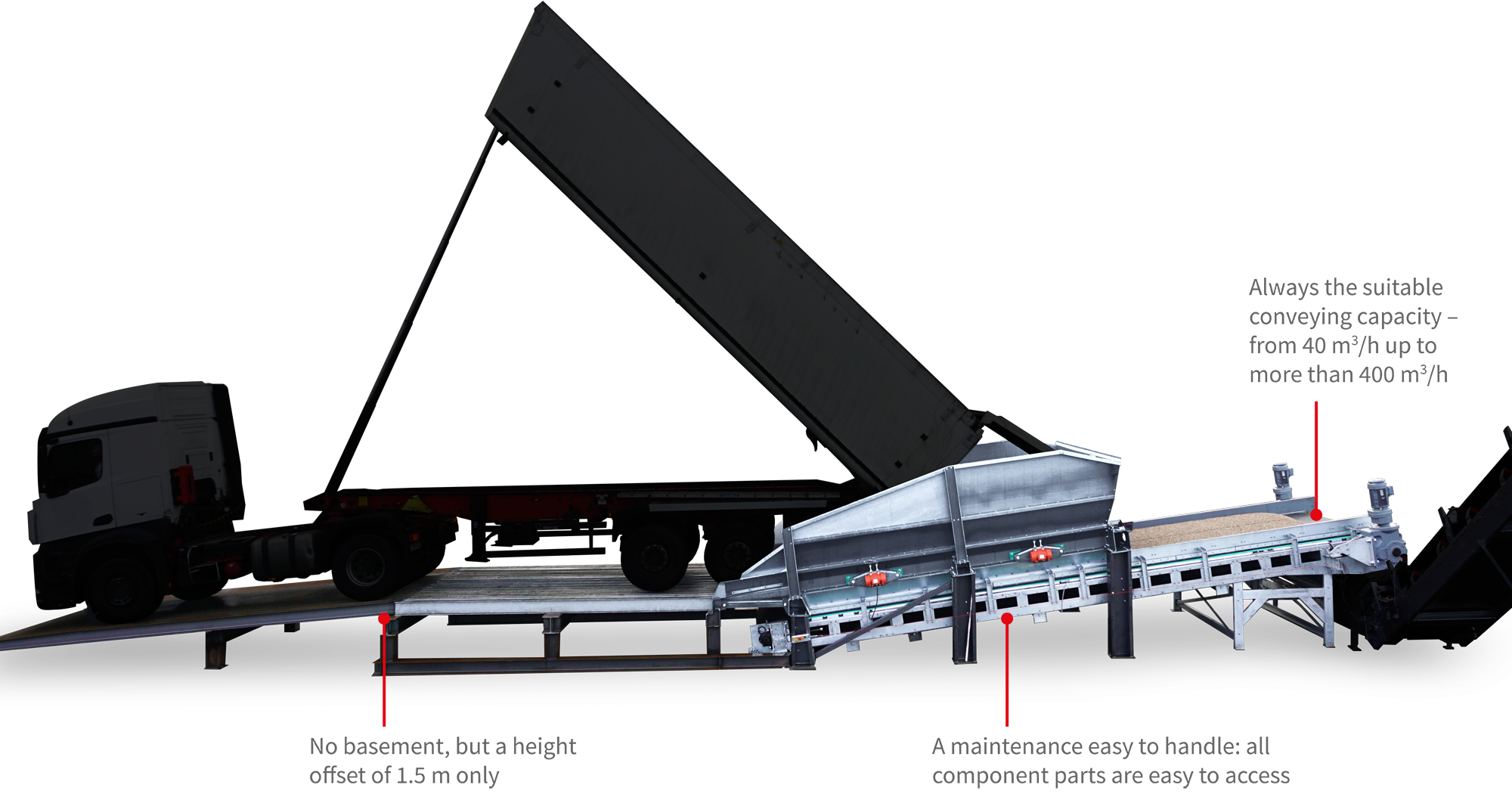 Smart investment
Simplified construction permit

Move to other places of installation easily feasible
Obvious advantage
Convenient gateway, stable brink wedge

Short dwell time of the truck

Little noise emission and dust loading

Suitable conveying capacity at all times
Furthermore, VHV's FlatFeeder is easy to combine with our patented incline conveyor technology that offers a space-saving design in order to convey material even if the installation situation is challenging.
VHV FlatFeeder in 90 seconds:
VHV FlatFeeder in action:
VHV FlatFeeder in use at a ready-mixed concrete plant: