Testing, research, finding solutions
Our Technical Centre offers a multitude of opportunities.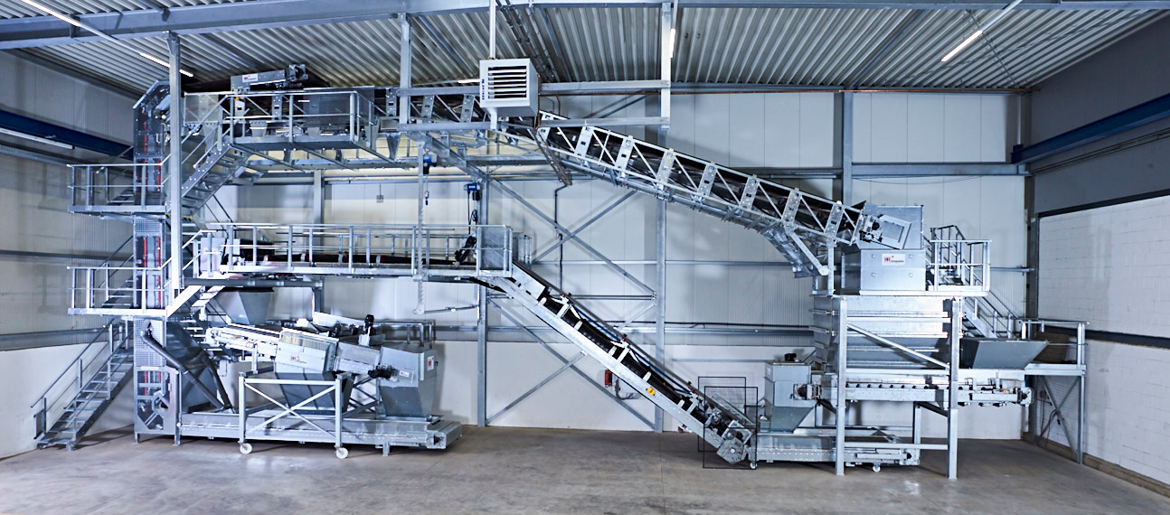 To get an overview of our product portfolio – and our patented systems for steep incline conveyor systems in particular – just send us a material sample and we'll arrange a personal test run for you on our premises. By testing under real-world conditions in this way, we can see how the machinery and materials behave in the various VHV test systems.
We can then use this information to draw up a made-to-measure set of specifications for your use case.
Our Technical Centre also serves as a platform for our R&D work, since it enables immediate testing for our innovations.
Find out more about the opportunities, machinery and systems offered by our Technical Centre. As one example, we can demonstrate various inclines for cover belt conveyors with smooth belts.
Our Technical Centre machine pool:
Box feeder and discharge belt

VHV synchro material distributor
A picture is worth a thousand words. And a moving picture many more than that.