We work for you
Let our Assembly Team take care of it.
To ensure your deployment of our machinery and systems is a complete success, we offer a comprehensive range of assembly and commissioning services. Wherever you are in the world, our Assembly Team is at hand to ensure the professional installation of your VHV machinery.
To ensure trouble-free operation well beyond the initial installation date, it´s important to us that your operating personnel receives a comprehensive course of training in the new system.
We naturally also offer maintenance and requirements analysis as well as an extensive spare parts service.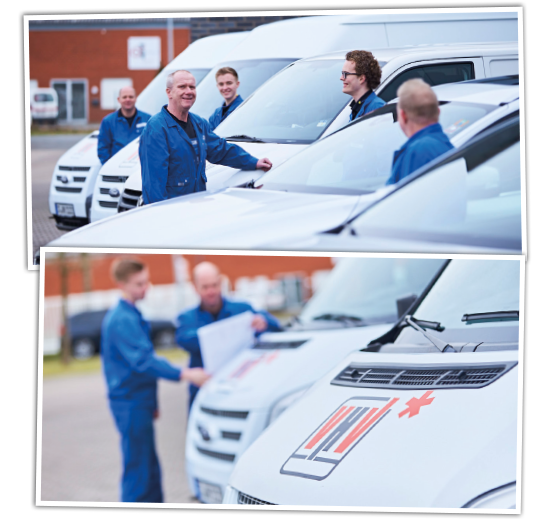 Quick and adaptable to your exact requirements
In-house vulcanisation plant and rubber belt warehouse.
Apart from the steelwork used in the design of belt conveyor systems from VHV, the rubber belt is one of the machine's key components. Here, we have invested heavily in our in-house vulcanisation plant to ensure we can offer a flexible and highly responsive service in this all-important area. With two vulcanisation presses and our highly qualified vulcanisation team, we can now offer both hot and cold vulcanisation for a range of belt widths and belt qualities. We also operate an in-house rubber belt warehouse that is stocked with belts in standard qualities and dimensions.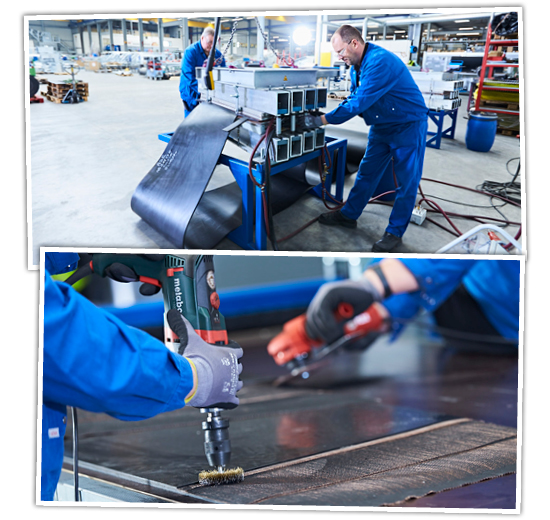 Welcome
We look forward to your visit
How to find us
Dornierstr. 9 · 48477 Hörstel
Call us today
+49 (0) 54 59/93 38-0